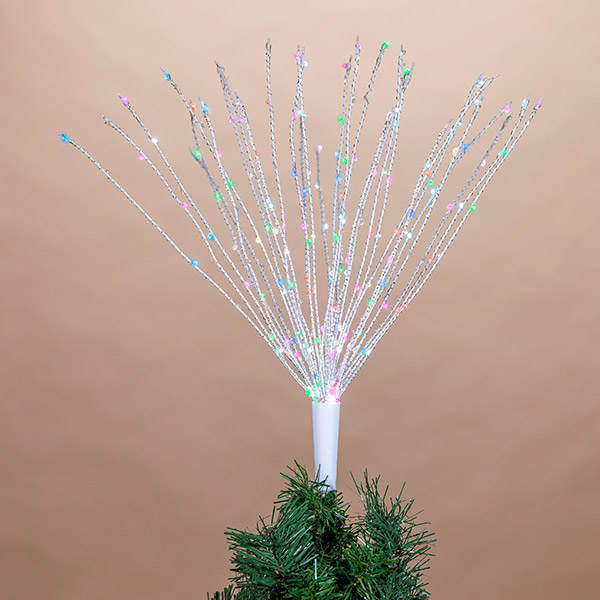 Color Changing LED Tree Topper
Item Number: 431302
Dimensions: 22"
Composition: Metal and Plastic
UPC: 687293530676
Vendor: Gerson
Vendor ID: 2504500
---
Nancy Long
posted on
November 24, 2023
We just put our tree up and.put the spray up on the top, plugged it in & nothing. It does not work. We especially liked the spray effect with the multi lights. Since this was $40 plus I am really disappointed. I will be contacting Christmas Mouse via email for a refund. Don't know if that will work, but I'll try.
---
Robin Lovett
posted on
December 26, 2021
This is such a gorgeous tree topper. I'm mesmerized every time I look at it.
---
Charles Jasnoski
posted on
November 19, 2021
Purchased this in Williamsburg Virginia. Set up tree 2 days ago. It worked for one day. Very dissatisfied. My Husband loved it. We wasted $39.99.
---